Global Online Community
Dive Deep and Stay Connected with Mirka's Online Sessions
Mirka Scalco Kraftsow, E-RYT 500, IAYT
Viniyoga and Yoga Therapy Northern California, Italy, Hawaii and around the world online.
Mirka enriches the experience of students of many yoga modalities all around the world. In group classes and private mentoring, she uses her extensive background to integrate body awareness and imagery with the Viniyoga principles. Mirka's experience and intuition strongly influence her teachings, as do tradition, creativity, innovation and evolution.

Read more...
Breath of Life: Pranayama Intensive
Throughout this pranayama series, we will progressively and gradually:
• Learn breath adaptation in asana to prepare for pranayama
• Explore the principles of Bhramana & Langhana
• Study Patanjali's Yoga Sutras on pranayama
• Chant the "5 Prana"
• Practice directional flow of breath karma technique, breath threshold, and other various pranayama techniques
Remaining Dates: November 16, 23, 30
Fridays 4:30-6:30pm
at Westside Yoga Studio, Sebastopol CA
$25 drop in for single session

"The success of Yoga does not lie in the ability to perform postures, but in how it positively changes the way we live our life and our relationships."
T.K.V. Desikachar
Maui Nature Retreat
February 2-8, 2019
only 2 spots left!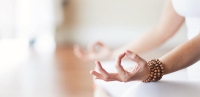 "Mirka is truly the most inspiring yoga teacher I have ever met. She embodies love and compassion to whomever she meets."
Janet B.
Personal Support for Life Integration
Live the yogic way every day, especially during times of exceptional circumstances.
Mirka helps you reconnect with the precious tools of yoga for yourself and for your students.
Mirka's Newsletter!
Get updates, sweet messages, special offers, videos and more...