"Human transformation requires the movement from fear to love as our basic operating principle.
Presence is the door, Embodiment is the key."
– Russell Delman

Although Mirka is known for the personal attention she provides in all of her classes and retreats, nothing compares to one-on-one learning. Mirka's private sessions work especially well for people recovering from sports injuries, or small groups of friends that would like very personalized classes for a few days to a few weeks in Sebastopol, located in beautiful West Sonoma County (Available again when it is safe to do so. In the meantime sessions are done by zoom, facetime or phone.)

Below are some of the yoga services available on an individual basis with Mirka. This is a highly individualized service, so if an alternate format serves students better, it will be found.
Individual Yoga Support for Life Integration
BODY MIND HEART & SOUL
Supporting personal wellness as well as strengthing our resolve to deepen our yoga path to freedom… one breath at a time.

This is a extraordinary resource for those looking to integrate tools of yoga into everyday life in a way that is uniquely theirs.  Mirka has vast experience working as a support for students looking to bring Yoga into their everyday life and especially during times of exceptional circumstances – for times of great Joy and times of Sorrow, as Mirka has said.
This one-to-one consultation is a great opportunity for teachers and therapists to reconnect personally with the precious tools of yoga for themselves and for support for their students.  This work supports the integration of the vast school of the Yoga teachings and traditions into our personal journey that is our life.
Available for teachers or long term practitioners and includes home study, which will be developed into a personal practice.
This unique service includes:
Private online or phone sessions plus individualized material for support between calls, and beyond!

Rates:
– Single session: $150
– Three sessions for $375 ($125/each)
– Six sessions for $600 ($100/each)
Series are recommended for developing a long lasting self-care practice.

Series: Must do 3 sessions within 3 months, or the 6 sessions within 6 months.
Contact Mirka to sign up and to schedule.
---
"The monthly private sessions with Mirka have been so beneficial for encouraging and establishing continuity in practicing.  
We've designed a personal practice that's tailored specifically to me; considering how much time I have to practice, what I need to work on and what I really enjoy.  
The private sessions allow me to tweak my personal practice as my skill develops. They are also an opportunity for me to address questions that come up for me during my personal practice or during class. And it's an opportunity for Mirka to dive more deeply into what she sees I need to work on. 
I've struggled with sticking with a personal practice in the past and having these regular check-ins has shifted and brought depth to my personal practice as well as my experience in class.  I'm so happy I'm doing this, and look forward to connecting with Mirka each month!"
---
Personal Viniyoga Retreats
Personal Retreats are an opportunity to further refine personal practice through private instruction. Whether you have an injury that requires special care, or you want your practice to be more focused, Mirka will design a program perfectly suited to your needs and desires.
---
Small Groups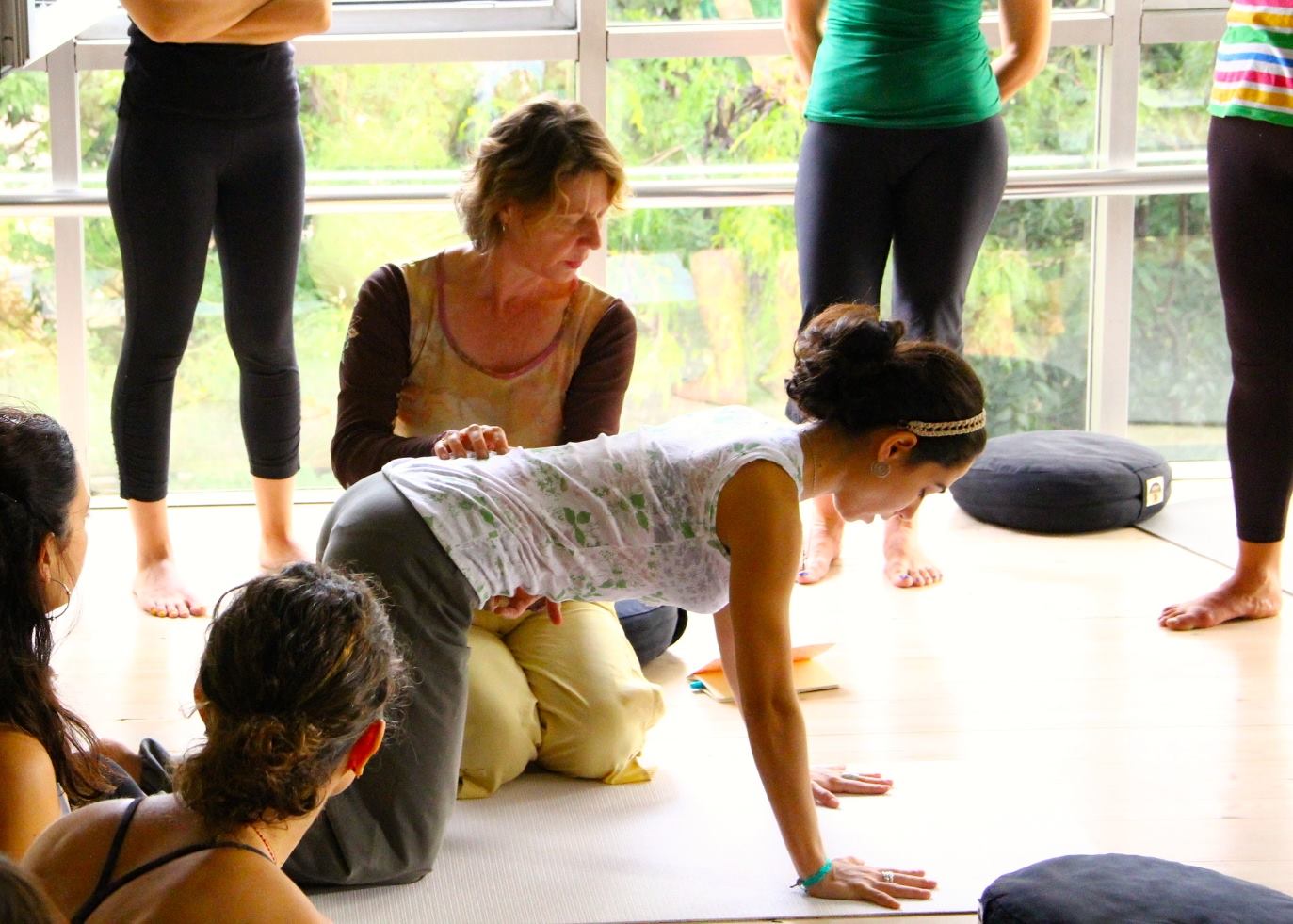 Bring a group of friends and spend a week or two in Northern California, enjoying the scenery and deepening of your yoga practice. Information will be collected from each participant in advance to start tailoring a custom program for your group. After the visit, we recommend staying in contact with Mirka so that she can continually update your routine. To schedule a group retreat, please contact Mirka directly.