Sonoma Coast Yoga Retreat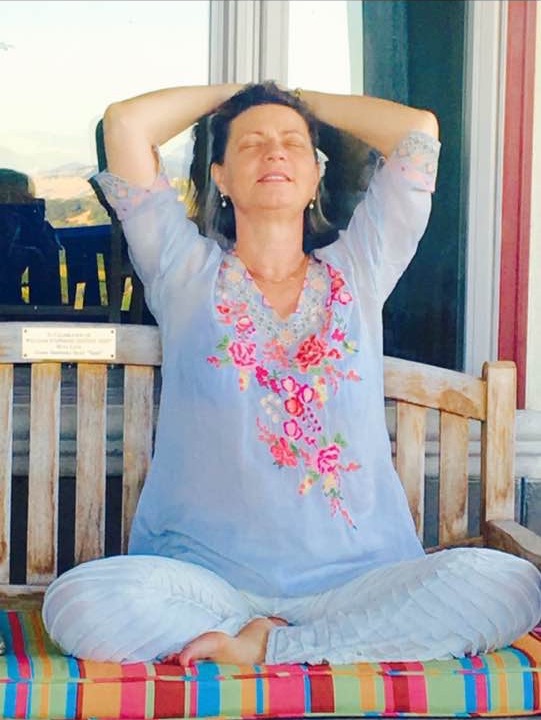 Next Retreat: December 2022

Retreat now FULL. Stay tuned for more…

arrive Thursday Dec 8th at 4:30pm
depart Monday Dec 12th at 11am
Join us for this very intimate woman retreat in Bodega Bay, over the full moon. We have a beautiful place with a view of Duran Beach and Bodega Bay.

The focus of our sweet retreat includes:

• Inner practices of yoga for lightness and luminosity.
• Restoring our body/mind through mindfully healing movements, deep relaxation with yoga nidra, and other meditation practices.

• Energizing the life force through the breath Pranayama practices.
• Nourishing the Heart through our voice with healing sound, body prayers, chanting and poetry.

In our retreat together we use our practices as the means and methods of cultivating, refining and celebrating our relation to that which inspires our faith.

Faith and Courage!
In trusting the capacity of our own heart, our own goodness, as a place of rest and refuge…
$1950
Includes three practice sessions per day,
a private room and wonderful food (3 spots)
You can pay by:

Paypal Friend
mirkayoga@yahoo.com
Venmo
@Mirka-Kraftsow
either above preferred to avoid fees
Credit Card
use the Register Now button below
(bank processing fee included)
No refunds after December 1, 2022
Namaste!
DECEMBER 2022 RETREAT IS FULL – REGISTRATION CLOSED
"The Retreat was very wonderful. We all did a lot of really good work, both mentally and spiritually. Personally I had many insights while there. The setting was gorgeous and the view was very expansive and freeing. I loved the communal food making, the walking meditation, the love all around us. I saw much healing take place and it showed on people's faces and in their bodies. Mirka is a beloved teacher and we are all blessed to spend time with her in such an intimate retreat. I also enjoyed all the special food treats Mirka brought for us too!! 💗 love love love 💗"
– Penny, June 2022