Please stay tuned for 2015 dates and details!
"We will show that through pranayama, our sense of stillness deepens, our attention turns inward without dullness or agitation, our mind feels light and luminous, and we become ready for meditation."
– Yoga for Transformation
Two Part series  
Participants may sign up for both series or opt for only Part I
Registration Details: Participants can sign up for both parts or each series separately through the link below:
Both Part I and Part II ($260)
Part I only ($140)
Part II only ($140)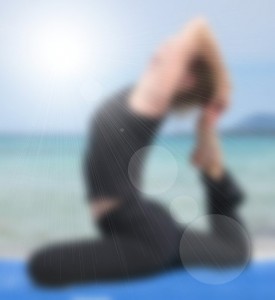 This series of two month-long teleseries will teach participants how to improve the quality of their breath, through classic pranayama techniques. The quality of our breath is relative to our state of mind. When our breath is agitated, so is our mind. When our breath is calm and stable, our mind is relaxed and calm. Pranayama can transform our life, when practiced consistently. Through pranayama practice our breath becomes long and smooth, bringing us greater health and longevity.
This course is based on Gary Kraftsow's masterful book Yoga for Transformation. During these teleconference sessions Mirka will guide your practice with adaptations designed to meet your individual needs in the true spirit of Viniyoga. These written comprehensive practices will be made available, in PDF form to teleseries participants.
Simply call a teleconference number to participate in classes. Classes are also recorded if you can't make the session or if you want to listen to them again. Call recordings will be made available on mp3 (downloadable) to course participants. An online discussion sangha-support site allows you to post questions and stay in touch with others in the class. Mirka will be available for individual support between each of the four sessions during the teleseries. Participant will need to have their own copy of the book Yoga for Transformation for the teleseries.