AWAKEN SPIRIT IN YOGA
Session 2 of Mirka's 2019 Online Sangha Series
March 22, 29, Apr 5, 12 – 2019
Calls will be recorded – You can watch any of them later at your own schedule allows.
$135 for 4 weekly video calls.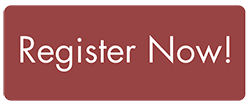 or get multiple-series discounts here!
---
Explore the reality of who we are with the guidance of the Yoga Sutras.  Yoga is a path of positive transformation rooted in ancient teachings and traditions that flow seamlessly into our modern lives.
These calls will incorporate guided meditation, pranayama, inquiry, discussion of yoga philosophy, sacred community (Sangha), chanting, and guidance for home practice.
We will focus on concepts of the Kleshas (the seeds of suffering), Karma (action), the Gunas (the nature of reality), and into the teaching on the eight-limbed path of Yoga from the Yoga Sutras of Patanjali.
During these video conference sessions, Mirka will guide your practice with adaptations designed to meet your individual needs in the true spirit of Viniyoga. These written comprehensive practices will be made available to all participants. We will also have a private website as a space to see summaries of calls and share experiences as a community.
Calls are recorded, which gives participants the flexibility to participate any time and to listen to the calls as many times as they like. It becomes a beautiful tool to support personal practice.
Call recordings will be made available to course participants and embedded in the call summary pages. An online discussion sangha-support site allows you to post questions and stay in touch with others in the class. Mirka will be available for individual support between each of the four sessions during the teleseries.
Participants will need to have their own copy of the book Yoga for Transformation for the sessions as a tool for supporting the detailed descriptions of techniques.
For those who would like additional support beyond the scope of the teleconference calls and online connections, Mirka is also offering a discounted rate for phone privates for participants.
---
MIRKA'S ONLINE PROGRAMS
All calls take place on Fridays at 8:00 am PST.
Can't make it live? Don't worry! You can watch any conference later at your own leisure.
Mirka's online program is broken into six sessions that can be taken as one year-long program or enjoyed piecemeal. See the full program and schedule here.
We will include other beautiful material to support you between calls and far beyond.
Cancellation Policy
For cancellations made prior to 2 weeks before the first call, a cancellation fee of $20 will apply.  For cancellations in the two weeks before the first call, a 50% refund will be available.  Once the call series begins, no refunds will be issued since participants will have access to all call materials.
–