Sunday Sangha Livestream with Mirka and Friends
Staying Connected
.
Join us on Zoom for integrated inner practices of yoga: pranayama, chanting, meditation and more!
.

Sundays 4:30-6:30pm pacific / 7:30-9:30pm eastern.
..
Sunday May 31:

Simple asana, pranayama, meditation with Om Sat Cit Ananda mantra and more! Last half hour breakout or "break-through" groups for community connection.
Everyone is welcome to this special Sadhana spiritual practice!

Stay for the the full 2 hours, or as long as is good for you.
Bring a yoga friend for free as our guest!
.

See below for chants and program info.
.

Sliding scale donation $15-25
4 Sundays for $60
.
Upon registration you will receive a confirmation email containing info about joining the meeting, including the Zoom meeting ID number.
All are welcome! Share with friends!
Scroll down for weekly chants and info.
---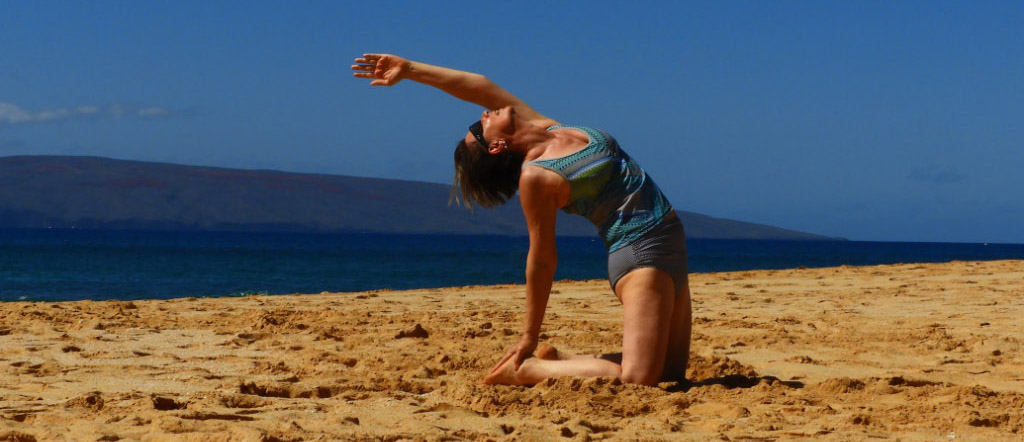 Also you can catch Mirka's weekly Viniyoga classes, now streaming via Westside Yoga.
---
AND join us in our ongoing Reclaim Your Heart – Global Sangha series, Friday mornings 8am pacific, or watch the recordings later.
---
---
MOOLA MANTRA
Om Satchitananda Parabrahma
Purushothama Paramatma
Sri Bhagavati Sametha
Sri Bhagavate Namaha
Hari om tat sat
Hari om tat sat
Hari om tat sat
---
Simple Pranayama Sequence for Home Practice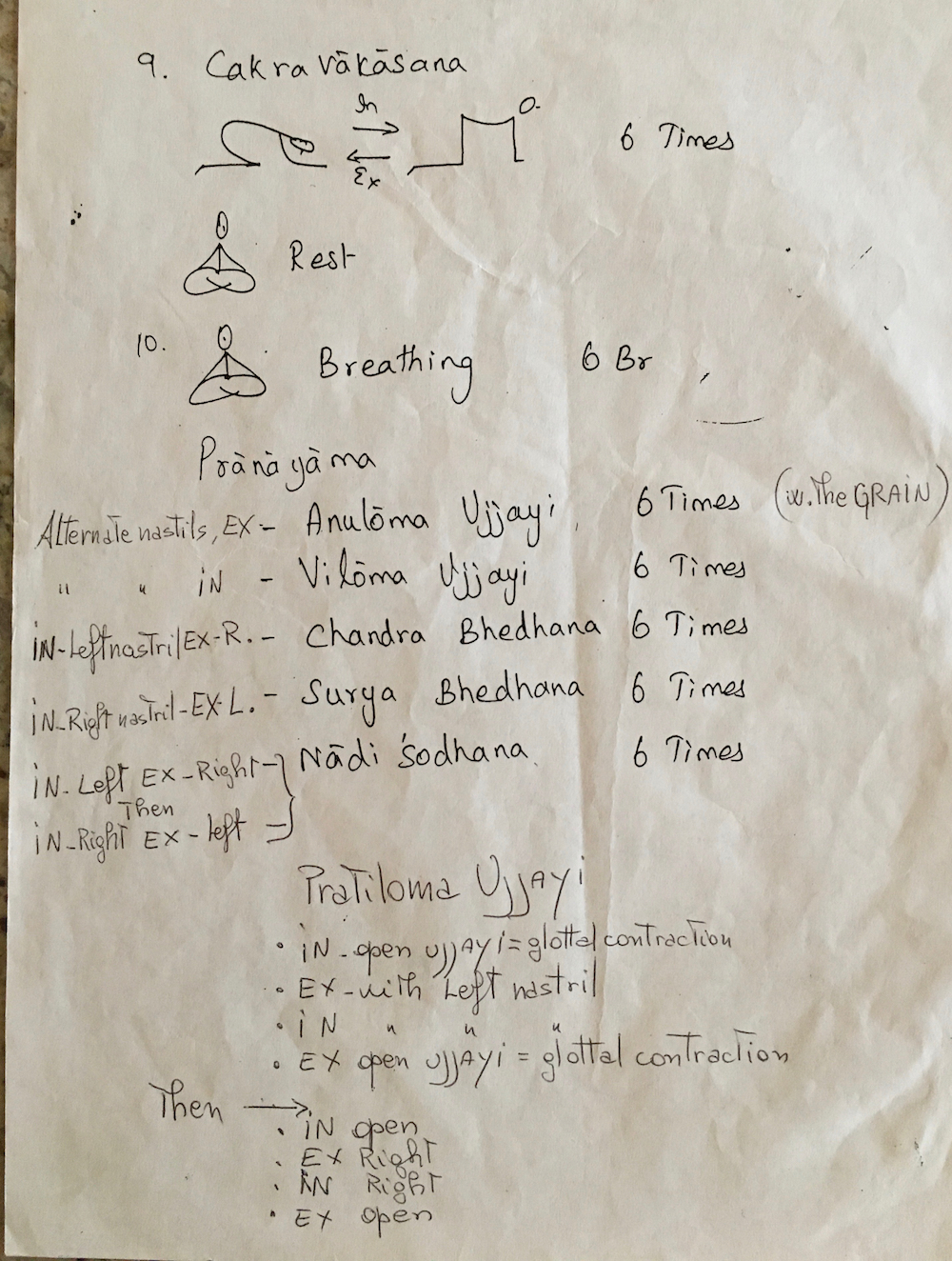 ---
PRANAYAMA for Centering, Strength, Health and Nourishment
Part I


I. Free Breath
– 1) Establish a smooth slow breath for 4/8 breaths
– 2) Bring exhalation to 12 count (your own count)

II. For four breaths:
Inhale 6, awareness in the chest
pause for 3
exhale 12

III. For four breaths:
Inhale 6, awareness in the chest
pause 3
Exhale 3, awareness in solar plexus
Inhale 6, awareness in belly
pause 3
Exhale 12 slowly

IV. For four breaths:
Inhale 6
pause 6
Exhale 12
for four breaths

V. Rest in loving awareness. Embrace all sensations for 5 minutes.
---
Click on each image below to download.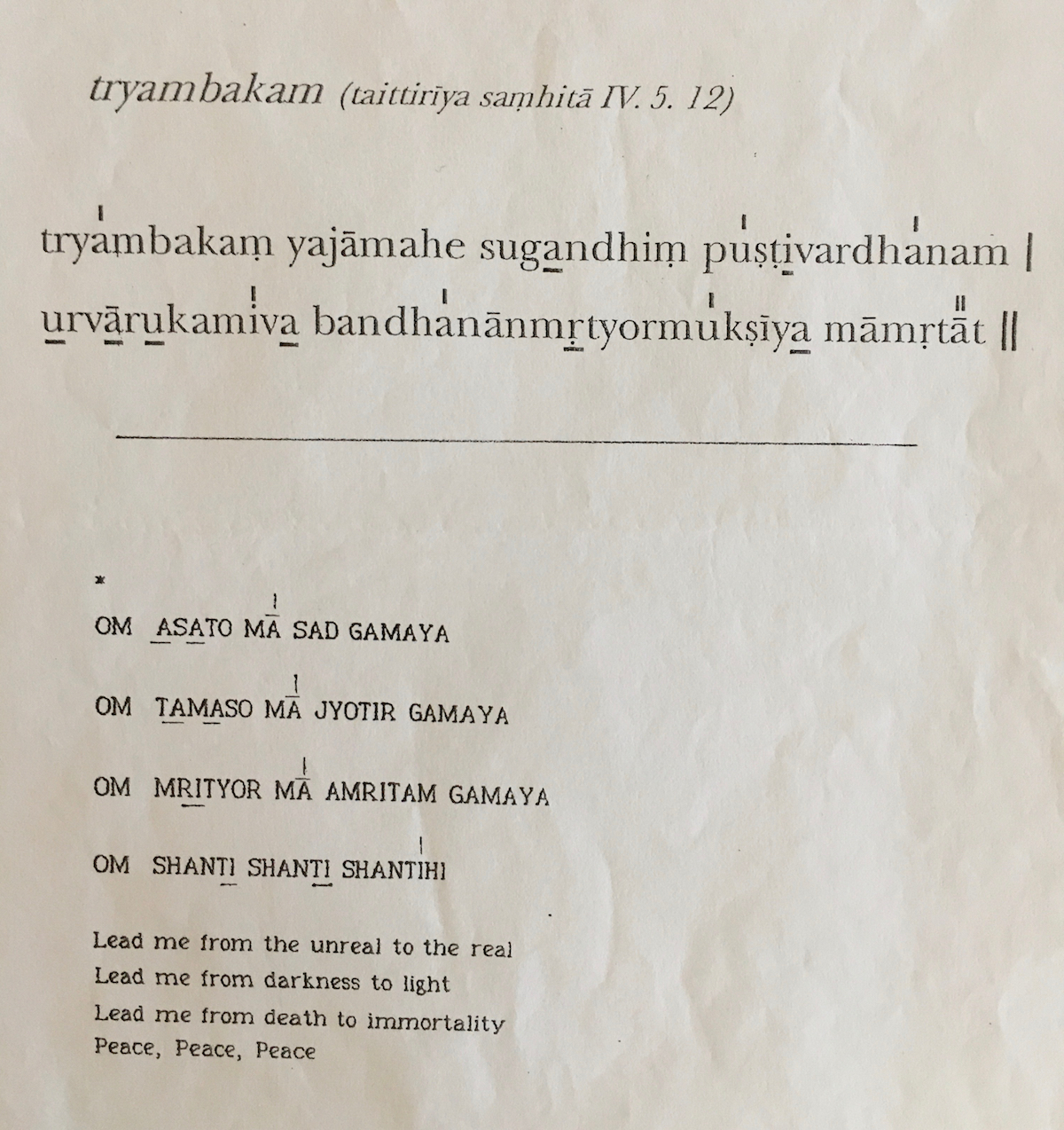 ---