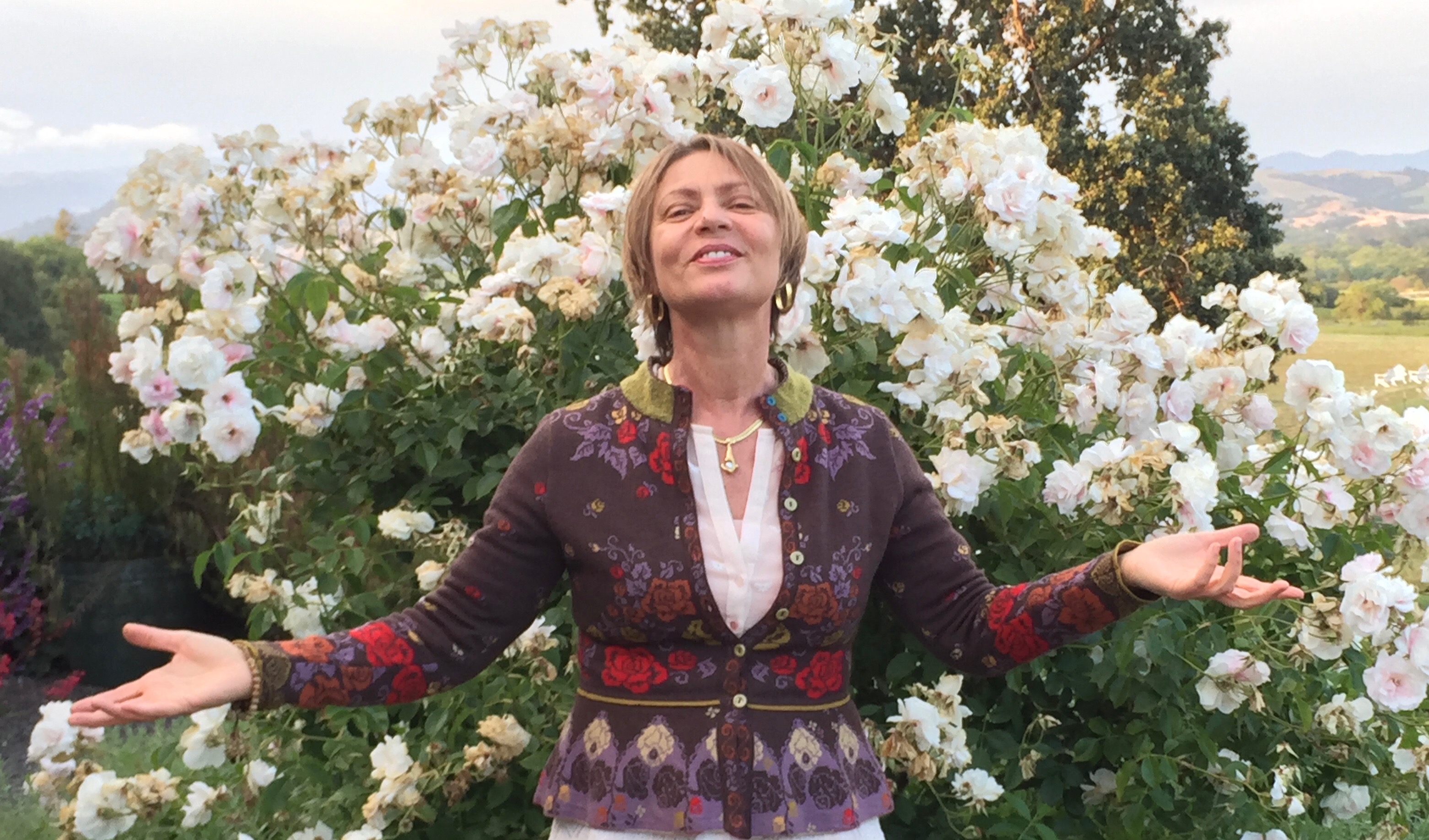 Weekly Live Online Classes with Mirka
Self Care for Body, Mind & Heart:
an integrated yoga practice
.
All are welcome!
.

Thursdays 6:00-7:30pm PST
Saturdays 9:00-10:30am PST

Focus for Fall 2021:

Strong and flexible lower and upper back, of course in balance with all the body.
Refreshing the powerful gift of the relaxation posture Savasana, and simple sitting breath meditation and mantra chanting.

.
Sliding scale donation
$10-$25 single class
4-Pack Special: $35-$95
8-Pack Special: $65-$185
You can donate for Thurdays & Saturdays with same pack.
Donate with the buttons below.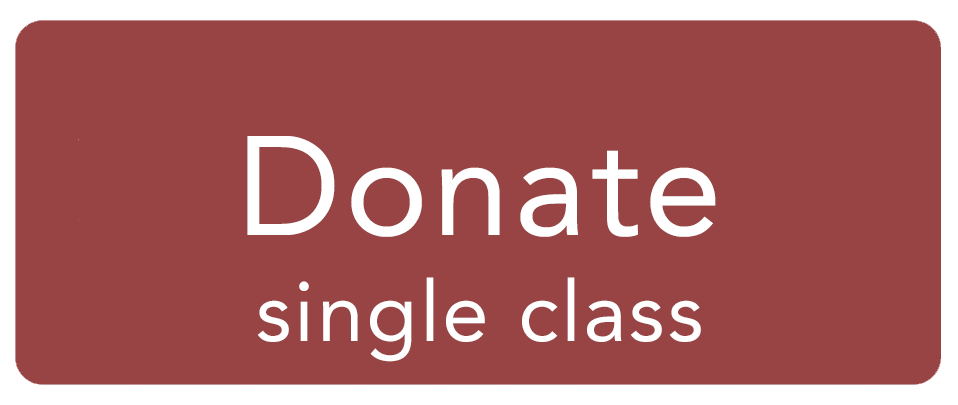 As classes are donation based, it is on the honor system. I trust you to keep track and donate when appropriate. Thank you for your support!
Get the Zoom link by registering here:
Zoom link for Thursdays & Saturdays
Upon zoom registration you will receive a confirmation email containing info about joining the meeting, including the Zoom link/Meeting ID number.

Course Materials below
---
A traditional way to focus the mind body on breath awareness practices:
---
GAYATRI MANTRA

Om Bhur Bhuvaḥ Swaḥ
Tat-savitur Vareñyaṃ
Bhargo Devasya Dheemahi
Dhiyo Yonaḥ Prachodayāt
Mirka's beautiful rendition:
---
CHANT: OM MANI PADME HUM
SUTRA 1.33 – FOUR IMMEASURABLES
Maitri (friendliness)
Karuna (compassion)
Mudito (joy)
Upekshanam (equanimity)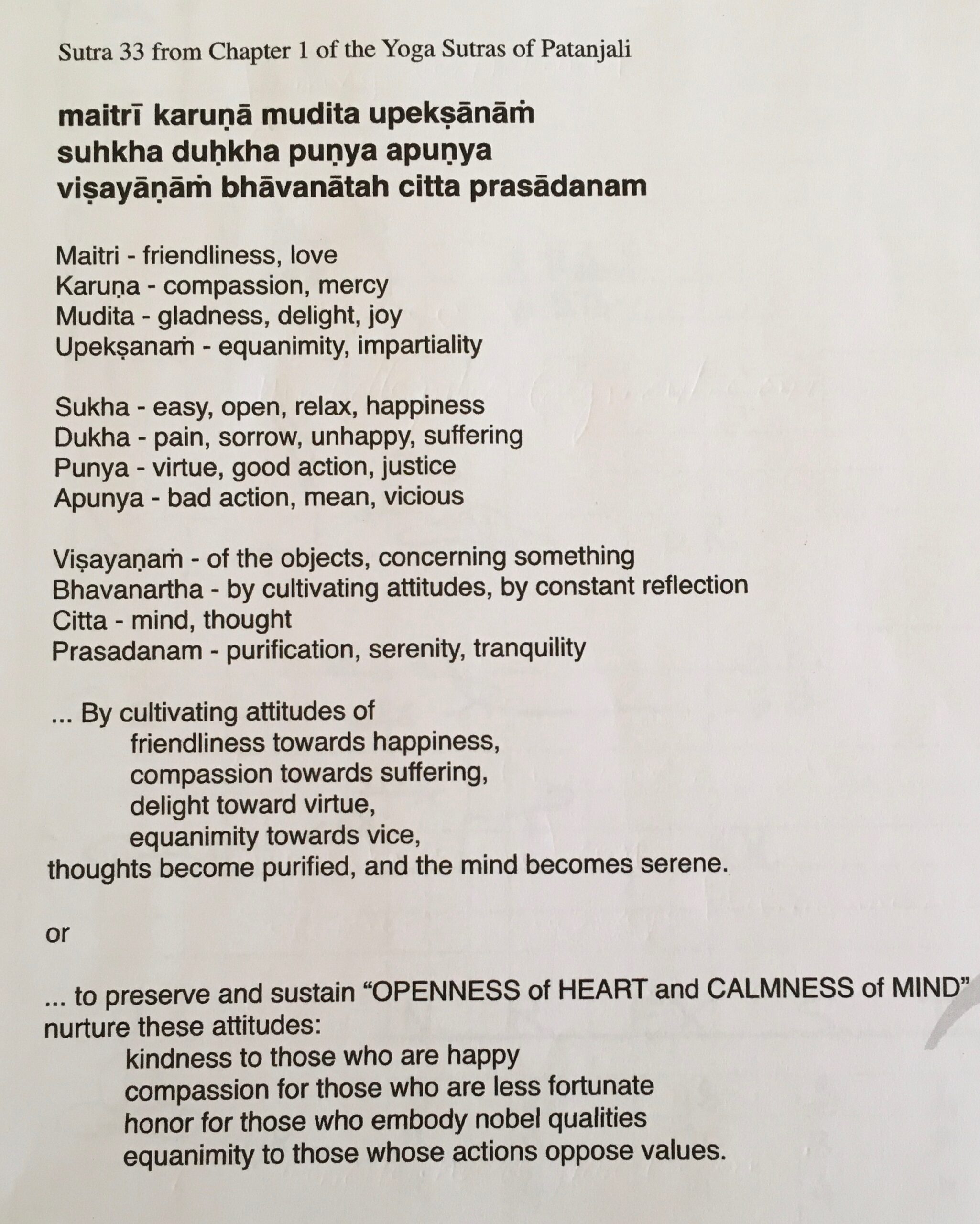 ---
Body Prayer:
CHANT to go with this Body Prayer:
Lokaha Samastaha Sukhino Bhavantu
Chant:
---