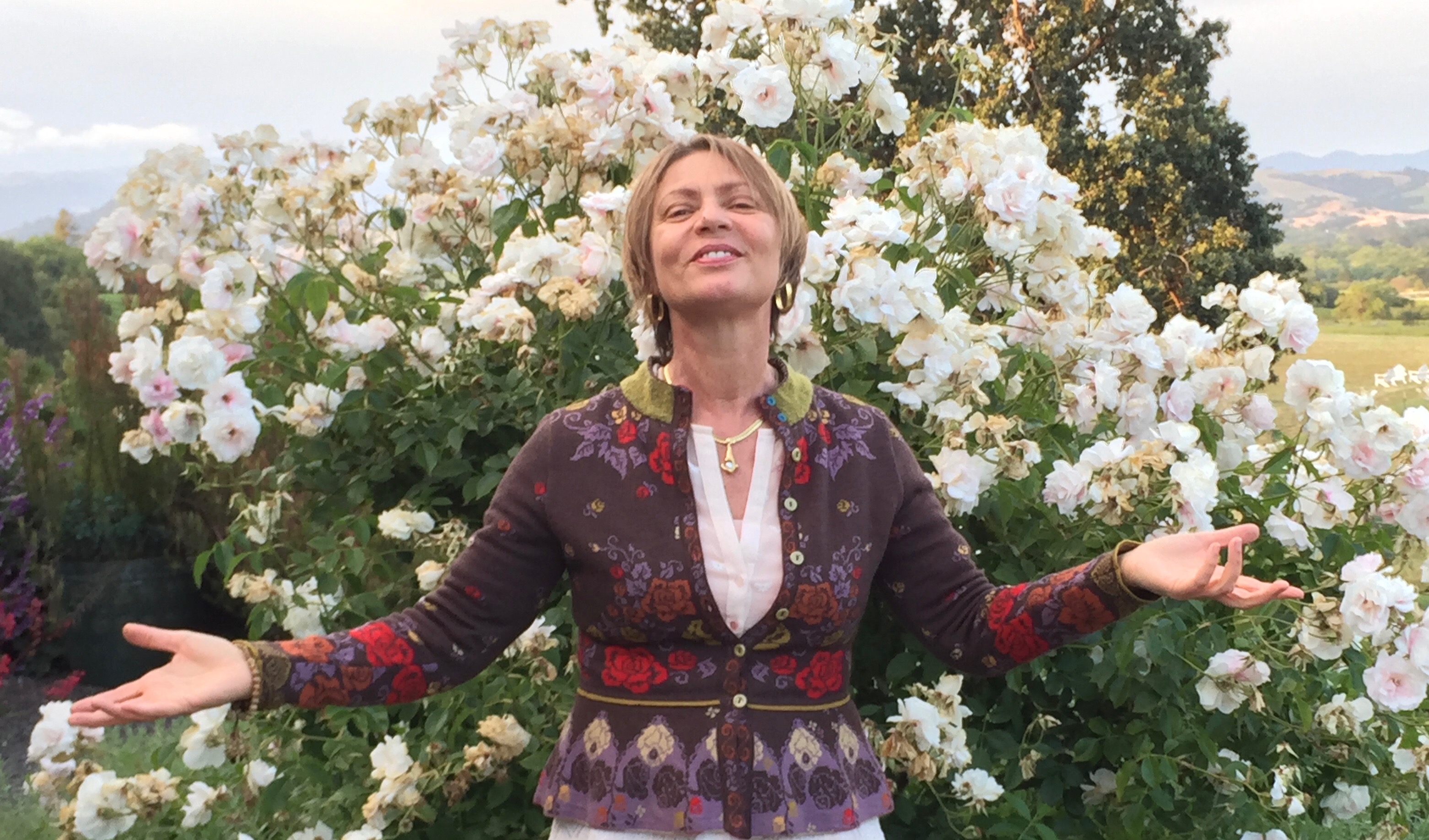 Live Online Workshops with Mirka
Self Care for Body, Mind & Heart:
an integrated yoga practice
.
All are welcome!
.

Thursdays 6:00-7:30pm PST
Saturdays 9:00-10:30am PST

.
NOTE: Tuesdays is a different zoom link. Click here to access.
.
Focus for April 2021:

Strong and flexible lower and upper back, of course in balance with all the body.
Refreshing the powerful gift of the relaxation posture Savasana, and simple sitting breath meditation.
.
Sliding scale donation
$10-$25 single class
4-Pack Special: $35-$95
8-Pack Special: $65-$185
You can donate for all Tues, Thurs, Sat with same pack.
Donate with the buttons below.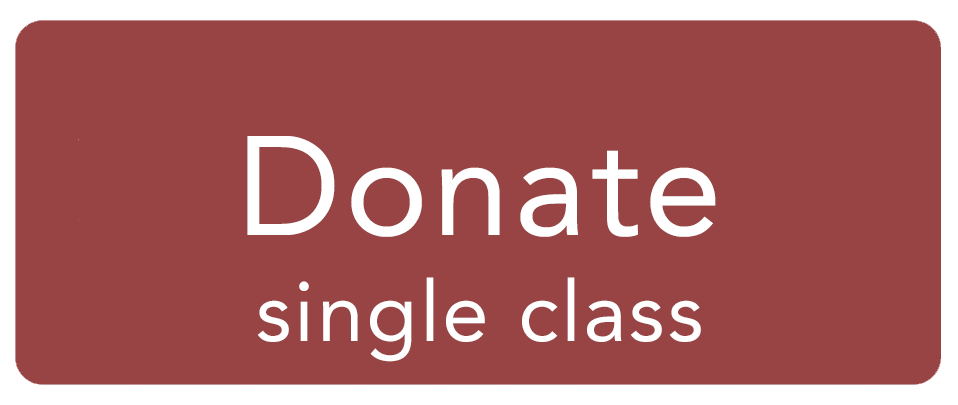 As classes are donation based, it is on the honor system. I trust you to keep track and donate when appropriate. Thank you for your support!

Zoom link for Thursdays & Saturdays
Zoom link for Tuesdays
Upon zoom registration you will receive a confirmation email containing info about joining the meeting, including the Zoom link/Meeting ID number.

Monthly program below
---
APRIL 2021
A traditional way to focus the mind body on breath awareness practices:
---
GAYATRI MANTRA

Om Bhur Bhuvaḥ Swaḥ
Tat-savitur Vareñyaṃ
Bhargo Devasya Dheemahi
Dhiyo Yonaḥ Prachodayāt
Mirka's beautiful rendition:
---
DECEMBER 2020
CHANT: OM MANI PADME HUM
SUTRA 1.33 – FOUR IMMEASURABLES
Maitri (friendliness)
Karuna (compassion)
Mudito (joy)
Upekshanam (equanimity)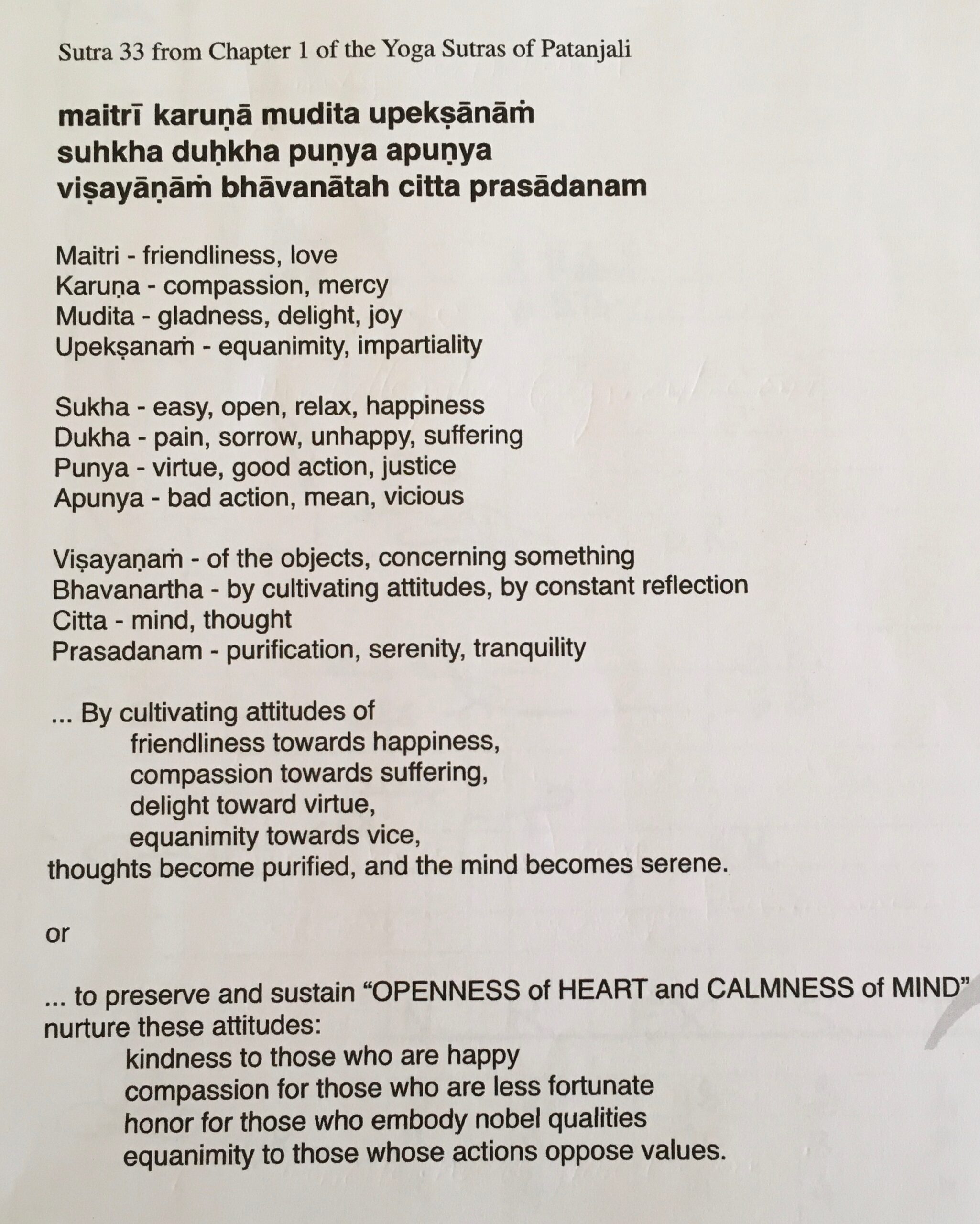 ---
Body Prayer:
CHANT to go with this Body Prayer:
Lokaha Samastaha Sukhino Bhavantu
Chant:
---