Awaken the Power Within
with Mirka in Sonoma County, California
September 25 – 29 , 2016 
Register with Mirka (mirkayoga@yahoo.com)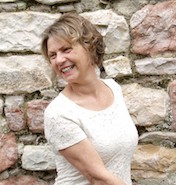 Come, enjoy time in Nature, immerse yourself in the practices of Yoga that you love in the company of old and new friends.  
Mirka will utilizes the precious tools of Asana, Pranayama, Meditation, Chanting, and Yoga Nidra. She will also explore the ancient teachings of Kriya Yoga, the Yoga of action, to awaken to a deeper dimension of ourself, activate and move toward our natural aliveness and joy.
Reset & Restore Your Life Energy 
Mornings will consist of a walking meditation before breakfast, and afterward, a long practice on the mat.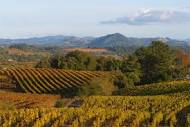 Afternoons will focus on walking the Labyrinth and the trails of Bishops Ranch while communing with the Earth, the Sky, and the Beauty all around.  This will also the time for an Integrated practice with Pranayama and Meditation.
Evenings, after dinner, will be a time to gather around the fire under the big sky.  We will share the highlights of the day, sing, dance, & celebrate life!
Note: For those from out of town who would like some extra time at the ranch and private with Mirka, the rooms will also be available for extended stay (Wednesday).

Prices: 
 $1120 – for those who would like to pay through or with credit card, please click on the link below (those who wish to pay with check, please contact Mirka directly)
Daily drop-ins also possible
One overnight in shared room- $280
One day only (no overnight) – $195
Includes:
Shared double room with private bath at Bishops Ranch
Three meals a day  (with exquisite food!)
Arrival & Departure Info:
Arrive – 3:00 PM Sunday, Sept. 25
Departure –  2:00 PM Thursday Sept. 29
Cancellation Policy:  $175 as a non-refundable deposit