Planting Seeds of Love and Wise Action



Mini Home Retreats
First Sundays of the Month in 2021

Live on Zoom
9:00am-2:00pm pacific time

Sangha Sadhana
spiritual practice with our beloved community

.
Take refuge and dedicating the day for peace on earth and goodwill to all.
.
These home retreats include viniyoga asana for strengthening and deepening our breath capacity as preparation for pranayama practices. Plus Sutra study, mediation, chanting and more…
.

• Mirka will keep the practice lively and relevant to the evolution community during the year's events.
• We will move our bodies in preparation for the pranayama technique of the month in the morning and in the afternoon.
• We'll incorporate integrated movement with sound, mudras, nyasa.
• We'll have a mantra, sutra or poems to practice and meditate on for the whole month. March 7th includes the long version of the 5 Pranas Chant (see below).

• There will be focused time to connect with the community as we start our day, and when we end with the use of small group breakout rooms.
See the monthly practices below.
.
New times
Our days will be divided into two sessions:
• 9-11am practice
• Lunch break
• Quiet walk
• 12-2pm practice
All times are Pacific
.
Remaining 2021 Dates:
Mar 7, Apr 4, May 2, June 6, July 4, Aug 1, Sep 5, Oct 3, Nov 7, Dec 5
For more information or questions contact Mirka.
.
Register now for March 7th:
Planting Seeds of Love and Wise Action
Home Retreat
9am-2pm pacific time
Suggested donation for one daylong retreat: $25-$125 sliding scale
.
---
.
MARCH 2021 PROGRAM
DOWNLOAD MARCH 7th PRACTICES HERE
Special focus on the art of pranayama:
Deepening our breath awareness and capacity
• Five Pranas chant
• Function of the pranas in our system
• Integrate simple sound in our movement
• Explore our breath threshold
   • 1) Directional flow of breath
   • 2) Explore ratio and threshold with our breath
.
Listen to the 5 Pranas Chant with Mirka (music by Rafael):

Here is the text of the chant: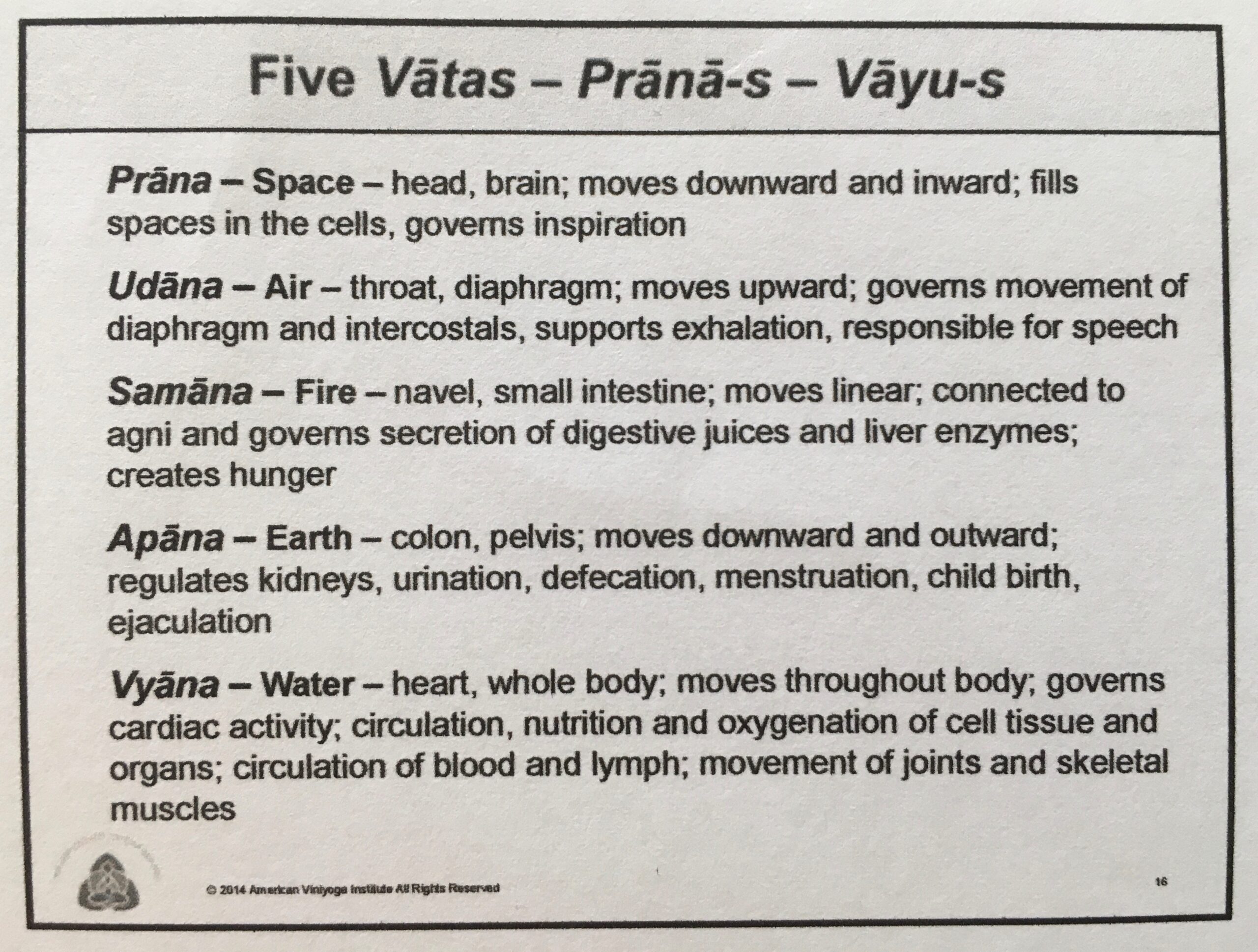 .
Pranayama for March 7:
This is a traditional way to focus the mind body on breath awareness practices.

---

FEBRUARY 2021
Sutra 1-20
Sraddha Virya Smrti Samadhi Praijna Purvakah Itaresam.
SRADDHA = the place where the heart can rest, place of refuge.
VIRJA = courage,energy strong will.
SMRTI = memory, study.
SAMADHI = contemplation, perfect concentration.
PRAJNA = higher knowledge, true wisdom.
PURVAKAH = preceded by, anterior.
ITARESAM = for others
Commentary from Bernard Bouanchaud
Gayatri Mantra
Om Bhur Bhuvaḥ Swaḥ
Tat-savitur Vareñyaṃ
Bhargo Devasya Dheemahi
Dhiyo Yonaḥ Prachodayāt
Mirka's rendition, with beautiful music by Rafael:
Additional Chant for February:
Asato Ma Sadgamaya
Listen to this version by Ravi Shankar and George Harrison!