A Home Retreat Experience
Free Offering!
24 hour Retreat: September 22 8:00am to September 23 8:00am (PST)
Call from anywhere in the world and practice at your own pace…
Autumnal Equinox is a great time to set your intentions for the season.  Make space for renewal and clarity in your life.  Care for your body and make space for retreat even in your own home.
This home retreat lays the foundation for our VIDEO CONFERENCE SERIES October-December 2018.
Price: This is a free offering from Mirka! 🙂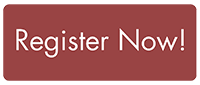 Mirka's biannual home retreat is supported by video calls before and after the retreat experience. Participants will be guided on how to spend a day of personal retreat, either at home or in a remote location. A program of up to eight hours of retreat practice will be offered (as a guide), and participants can adapt the plan to suit their individual needs.
The video conference on the morning of the retreat will help set the intention in Sangha, and a video call will also be made the morning after the retreat for any sharing or followup.
Sanctuary of the Heart is a peaceful and supportive experience that Mirka will guide by providing materials for all participants and setting the focus of the day for us as a community.
Home Retreat Format:
Video conference gathering 1:
Before the retreat time to set the intention
Receive several practices:
Practices of approximately 2 hours will be suggested and given out prior to the calls.  These practices can be done 3 times not he first day and following morning (participants choosing what serves them best).
Asana, Pranayama, Pratyahara (yoga nidra, relaxation), mantra recitation (resting in dhyanam – so hum or OM), and Dharana meditation.
Guidance on lifestyle choices for the day:
We will give some guidance on lifestyle choices for the day (resting, walking, eating, writing, etc) to help support the intention of the retreat and keep the spirit returning to the inner sanctuary even between prescribed practice.
Video conference gathering 2:
After the retreat time to share and learn from one another and integrate the learning into the year ahead.
Questions? Email Tammy (program administrator) or contact Mirka.
.