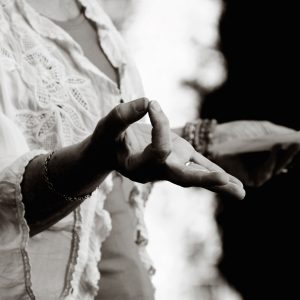 After more than two decades of studying and teaching yoga, Mirka has crafted her own unique approach to the yogic arts. Rather than simply focusing on each area of practice as a separate entity, Mirka's philosophy is comprehensive; all aspects of practice – physical, mental, psychological, and spiritual – are addressed in each practice session. Mirka believes this creates not only a balanced practice, but also a balanced life.
An experienced presenter and knowledgable teacher with a personal touch, Mirka guides participants through deep experiences with all the tools of Yoga. She masterfully weaves a tapestry of the teachings of Yoga, with special focus on the kosha-s and the eight-limbed path of Patanjali. Using the artistry of language and the science of Yoga, Mirka's workshops connect students to their inner Self while deepening understanding of the ancient teachings.
She connects with students one-to-one, in group classes and via multiple media platforms. In addition to her experience in traditional teaching settings, Mirka has also consulted on several studies on the efficacy of Yoga Therapy, including a recent study of stress reduction techniques supported by Aetna.
To give you a sense of what Mirka offers, please enjoy the short video below from a retreat in Assisi, Italy in September 2012.  To purchase your copy of the full length DVD documentary, please visit us here for more information.
WHAT IS VINIYOGA OF YOGA?
Viniyoga is an ancient Sanskrit term that implies differentiation, adaptation, and appropriate application. It refers to an approach to Yoga that adapts the various methods of practice to the unique condition, needs, and interests of the individual – giving each student the individual tools to accomplish self-discovery and personal transformation.
The practices of Yoga provide the means to bring out the best in each practitioner. This requires an understanding of a person's present condition, personal potential, appropriate goals and the means available. Just as every person is different, these aspects will vary with each individual.
This approach to yoga evolved out of the teachings transmitted by T. Krishnamacharya and T.K.V. Desikachar of Madras, India.
IS VINIYOGA RIGHT FOR YOU ?
The most unique aspect of viniyoga over other disciplines is the level at which a viniyoga program is customized to the individual. So the answer is yes, viniyoga can be used by any and all ages without fear of being treated the same as everyone else in the class. All bodies are different, and classes where all people are treated the same ignores any special needs any one person might have.