June 23 – 30, 2019
At the end of St. Francis's life, when he was already blind and had struggled through many challenges, he gave the world the Canticle of the Creatures, a song of praise and thanksgiving.  The Canticle was birthed during a time of complexity and challenge.  We journey to Assisi to find our own song of praise for ourselves and for our world.  There is in us, already, a devotional love and legacy of St. Francis that calls forth from us hope and acceptance of all that Life is.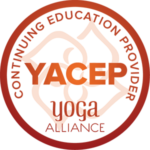 Now open for registration!
Make the $250 deposit now to save your spot.
More payment information at the bottom of this page.
.
Payment options:
You can now also pay by Venmo here!
Once registration is received, we will contact you directly to support your journey..

---
Assisi, in the ancient Umbrian hills of central Italy, is one of those special places where the spiritual presence is tangibly felt. Assisi offers us a glimpse into medieval Italy that cannot be found in Rome, Milan, or even Florence. This is the place where Saints Francis and Clare, and many other mystics of the past and present, communed with God. Mirka returns year after year to Assisi to be recharged by its rich spiritual atmosphere and to absorb the blessings of the Saints. Edward joins her in June 2019 to co-facilitate a retreat focused on St. Francis' Canticle of the Creatures.
What makes this retreat special are the many unplanned moments of awakening that seem to arise for all of us each time we return to Assisi!
---
"The Assisi Retreat confirmed that yoga is the most amazing tool I have found for allowing one to get in touch with our true self, our spiritual essence, regardless of what religious or spiritual path one is on, and that the physical health benefits are just one of yoga's small, yet important, tools/benefit. Our gifted guides on this quest brought wisdom, history, nature, beauty, spirituality, humility, and perhaps most importantly, a sense of reverence and awe to our sangha's individual and collective presence in Assisi." – Craig
"My experience at the yoga retreat in Assisi rose above all expectations. I came away feeling it to be a spiritual, cultural, introspective retreat with gentle physical awareness, all through the experienced, loving hands and heart of Mirka." – Cheryl
---
Daily Schedule & Some Highlights
7 – 9 am – Breakfast is open
8:30 am – 30 minutes of Call & Response Prayer and Contemplation with Edward
10:00 am – Inner Practice with Yoga with Mirka
11:30 am – Contemplative Practices and Study with Edward
1:15 pm – Lunch and rest
4:00 pm – Afternoon pilgrimage to sacred sites and prayer with Edward and Mirka
7:00 pm – Dinner in town or hotel
There will free time to rest and contemplate each day.
Highlights:
Sunday, June 23
2pm – Check-in opens at the fabulous Hotel Dei Priori
5 pm – Group gathers before dinner to meet and set an intention for the retreat
7 pm – Dinner together at the hotel (included only on this day)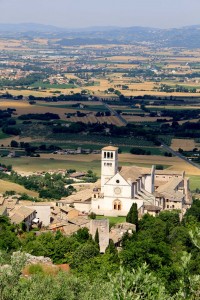 Monday, June 24
Today we will create our own canticles (song of praise) inspired by St. Francis's Canticle of the Creatures and make a pilgrimage to the Basilica of St. Francis.
Imagine walking silently along a scenic route early in the morning through the quiet town of Assisi. The first day of your retreat begins with this pilgrimage, leading you through the town rich in history, and into a cathedral adorned with the amazing art of Giotto, to our destination, the tomb of St. Francis. Here, in the cathedral we will sit in the magestic silence of the resting place of St. Francis to commune with the spirit of his legacy. We'll be given candles to hold during our silence, to light and leave at the altar, marking the starting point of our journey within to the realm of contemplative peace.
Tuesday, June 25
Today we visit St. Damiano Monastery (the home of St. Clare), a half-hour walk through the back of town. This silent pilgrimage takes us to the bedroom where Clare took her last breath. We'll sit in silence there for 20 minutes to connect with the tradition of silent contemplation among the Order of Saint Clare.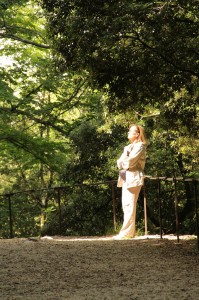 Wednesday, June 26
Today we take a quick taxi ride to the sacred Mount Subasio to visit the Eremo of St. Francis. This isolated and holy spot is where Francis communed with God.  We spend some time in nature with a special sitting and walking mediation, barefoot for those who wish, on the cool path through the forest.
Thursday, June 27
Today we are visiting the exquisite little woods of St. Francis, which lies below the Basilica. Its trees and stream create the image of what it may have looked like during the time of Clare when she left bread for the lepers. Hundreds of olive trees planted around an artist installation make the perfect spot to pause and reflect on our journey's progress.
Friday, June 28
A short taxi ride (or an hour-long pilgrims' walk for those who like) will take us to Sta. Maria of the Angels. This is the culmination of our pilgrimage, the place where St. Francis experienced the miracle of the winter roses, where he asked his body for forgiveness, where he implored his brothers to stop abusing their bodies, where he asked to be returned to mother earth naked upon his death. You may want to circumnavigate the chapel in silent prayer before entering.
Saturday, June 29
We have a special morning excursion where we'll share the personal canticles we created on the first day of our journey. In the afternoon we come together in the Chapel for inner practices and closing circle.  We will gather to share appreciations and gratitudes.
Sunday, June 30
After morning prayers at 8 am, we will begin the process of returning home, or on to other destinations if you have decided to stay on in Italy..
* The schedule outlines above are flexible. The facilitators may change the times and events based on their assessment of the needs of the group pilgrimage experience.
---
Arrive on Sunday, June 23 at Fiumicino Int'l Airport in Rome (FCO). When you make your travel plans, make sure to land by 10:30am, in time to meet our shared van at noon to bring us to Assisi. Or meet us at Hotel Dei Priori in Assisi by 2pm.
Depart on Sunday, June 30. We will again arrange a shared van shuttle to the airport which will leave before 10am, arriving to airport around 12:30pm.
---
---
The video below (full length) captures the beauty of the yoga retreat in Assisi in September 2012. You can also read about the week on the 2012 retreat blog and the 2014 retreat blog written by Tammy Bosler (retreat Assistant).  To purchase your copy of the full length DVD documentary, please visit us here for more information.
Mirka reciting the Prayer of St. Francis:
click this play button to listen:
---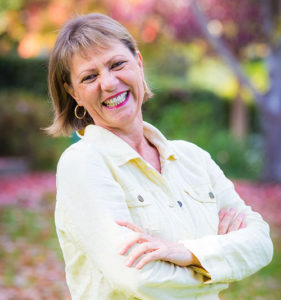 Mirka Scalco Kraftsow a master yoga teacher and yoga therapist with decades of experience, was born and raised in Italy. She is the co-founder of the American Viniyoga Institute and collaborator of the books Yoga for Wellness and Yoga for Transformation. She has been leading trainings and retreats internationally for more than 20 years, including pilgrimage to Assisi since 1991. Mirka's own experience and intuition strongly influence her teachings, as do tradition, creativity, innovation and evolution.
---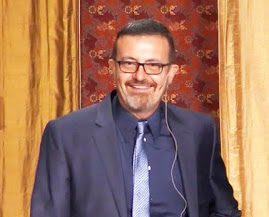 Edward Viljoen is the senior minister at the Center for Spiritual Living in Santa Rosa, and the author of Ordinary Goodness, The Surprisingly Effortless Path to Creating a Life of Meaning and Beauty, and The Power of Meditation, an Ancient Technique to Access your Inner Power. Edward teaches classes about spiritual growth in Santa Rosa and abroad.
---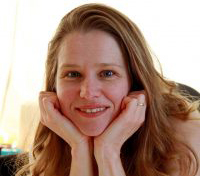 Tammy Bosler, PhD, RYT-500 will be assisting and organizing the logistics of the retreat.  She is a yoga teacher who has been supporting Mirka's Assisi program since 2012 and has been teaching group classes, workshops, and private students for over a decade..
---
Total retreat cost $2950.
Includes shared room, breakfast, and lunch at the beautiful Hotel Dei Priori, as well as taxis to sacred sites. Naturally, the cost also includes days filled with the beautiful Yoga practices and spiritual pilgrimages to the sacred sites in Assisi led with love and great attention by Edward and Mirka.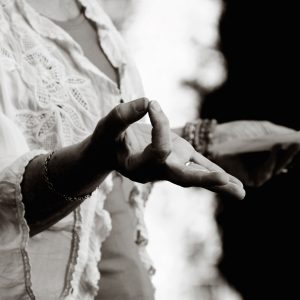 Shared double twin standard room = $2950
Private small room upgrade = $350
Private superior room upgrade = $500
Deposit to reserve your spot = $250 nonrefundable
First Payment due December 15 = $1,350
Second Payment due March 15 = $1,350 (plus single supplement if applicable.)
Hotel Dei Priori, a magnificent five-star hotel in the medieval town of Assisi, is in a historic fifteenth century "Palazzo Nepis Cilleni" (Nepis Cilleni was an illustrious Assisi noble family) and was designed by the famous architect Galeazzo Alessi (1512-1572). Hotel photo gallery.
Some days will have variations, so stay open to revelation and change. A team of taxi drivers will be arranged for our transportation. The taxi drivers are locals who are filled with information about Assisi, so stay open to surprises and revelations along the way.
Now open for registration!
The cost for the retreat includes all teaching, shared rooms for six nights, taxi fares to and from some of the sites, and breakfast and lunch. Not included: airfare to and from your home to Rome, shared round-trip transportation from the airport to Assisi, and dinners at the hotel or in the many wonderful restaurants in Assisi. You are also responsible for any daytime meals away from the hotel.
If you have questions, you may contact Mirka directly:
415-246-8246
mirka@viniyogalife.com

Payment options:
Note: If you have any difficulties with registration or would like to pay by check, please contact Tammy: tammy.yogadigital@gmail.com.
.
You can now also pay by Venmo here!
.
Once registration is received, we will contact you directly to support your journey.
.